(informationliberation) – Christoper Wray's FBI on Thursday staged the dramatic arrest of two alleged "white supremacists" that were part of the suspected honeypot group "The Base" that was run by an intelligence contractor and suspected federal agent.
Reading through the lines, it appears the FBI could have arrested these two months ago but Wray sat on it just like with the Michigan militia (which was also filled with federal agents and informants) so it could have maximum electoral impact and push the media's hoax "white supremacy" narrative.
Fortunately, people these days are wising up to how this scam is run.
This is the top comment on YouTube:

From CBS:

The FBI and Michigan state police have arrested a self-proclaimed leader of the white supremacy group The Base and an alleged associate, Michigan Attorney General Dana Nessel said on Thursday. The suspects are linked to a December 2019 incident in which The Base allegedly targeted a Michigan family's home, mistakenly believing it belonged to a podcaster critical of the neo-Nazi movement.
Justen Watkins, 25, the man who allegedly claimed to be leader of the group, and Alfred Gorman, 35, both of Michigan, have been charged with felony counts of gang membership, unlawful posting of a message and using computers to commit a crime. If convicted, they could face more than 25 years in prison.
According to prosecutors, a man and a woman witnessed two men in dark clothing shining a light and taking pictures on the front porch of the family's home in Dexter, Michigan. The photos were then allegedly uploaded to The Base's channel on the secret chat app Telegram, and misidentified the house as belonging to the podcaster, who Nessel's office said had never lived in the home.
Nessel said the suspects intended to intimidate the podcaster and the posting of the message was "intended to cause conduct that would make the residents feel terrorized and emotionally distressed."
"Using tactics of intimidation to incite fear and violence constitutes criminal behavior," Nessel said in a statement. "We cannot allow dangerous activities to reach their goal of inflicting violence and harm on the public."
Prosecutors also said Watkins ran a "hate camp" for members of The Base. Prosecutors said he allegedly led tactical and firearms training for participants.
A neighbor told The Detroit News that Watkins is "a tool" and "he doesn't even have a car."
Incidentally, the supposed "leader" of the Michigan militia group was a homeless guy who was living in his friend's basement.
As The Guardian reported in January, The Base was run by an intelligence contractor with a government "Cage Code" by the name of Rinaldo Nazzaro who strongly appears to be a federal agent.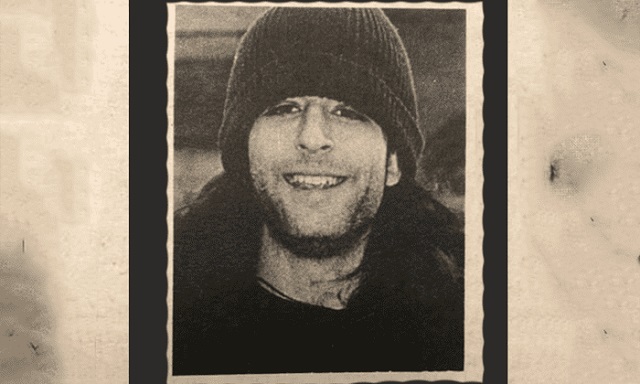 As the Guardian reported, 46-year-old Nazarro "has a long history of advertising his services as an intelligence, military and security contractor."
Beginning in 2009 and until as late as 2019, Nazzaro billed himself as an intelligence expert working with various government and military agencies.
Nazzaro is the principal of an LLC called Omega Solutions International (OSI), a company offering a range of intelligence and security contracting.
Its website, which was removed from the Internet some time after August 2019, boasted of the firm's "experience conducting intelligence analysis for government agencies, military organizations, and private businesses", as well as access to a network of seasoned security professionals with expertise in counterterrorism, counterinsurgency, homeland security, hostage rescue/negotiations, psychological operations, and more.
The firm also has a Cage Code, which is an administrative requirement for military and government contractors.
[…] Materials inspected and sources consulted by the Guardian indicate that Nazzaro, as "Spear", has faced persistent suspicions from current and former members of the group that he is a "fed", or the agent of a foreign government, or that the Base is a "honeypot" intended to lure neo-Nazis out into the open for the benefit of law enforcement agencies.
Former members have cited this as a reason for leaving.
If these two Base members were genuine threats, the FBI should have and could have arrested them months ago.
Wray, who Trump reportedly is planning to fire immediately upon winning reelection, clearly sat on this to try and interfere in the election.
informationliberation.com/?id=61870