(informationliberation) – The alleged mass shooter who killed 10 people at a grocery store in Boulder, Colorado has been identified by police as 21-year-old Ahmad al-Aliwi al-Issa.
From The Washington Post:

Ten people killed at a Colorado grocery store, including a Boulder police officer, have been identified, as has the 21-year-old rifle-wielding shooter.

Law enforcement officials said the suspect, Ahmad Al Aliwi Alissa, was shot in the leg as he carried out the attack with a rifle, and was in the hospital on Tuesday morning, prior to being booked into jail and charged with 10 counts of murder in the first degree. They offered no details on a suspected motive.
"A Facebook page that appeared to belong to Al-Issa showed that his family had immigrated to the U.S. from Syria," the National Review reported. "The page featured quotes from the prophet Muhammad as well as posts about mixed martial arts."
His Facebook page "said he lived in Syria until moving to the United States when he was about three years old," Heavy reported.
Screenshots allegedly taken from his Facebook page before it was scrubbed reveal a devout Muslim who appears to have been radicalized by left-wing media propaganda.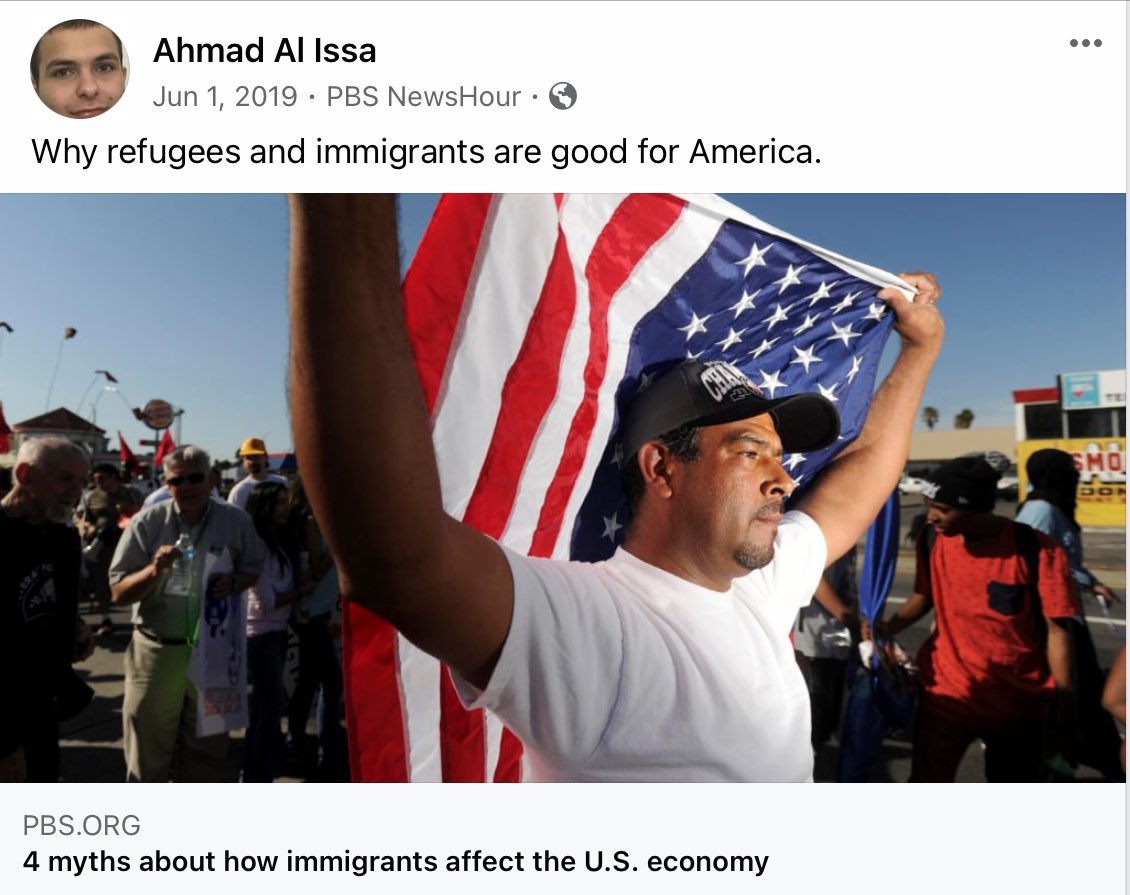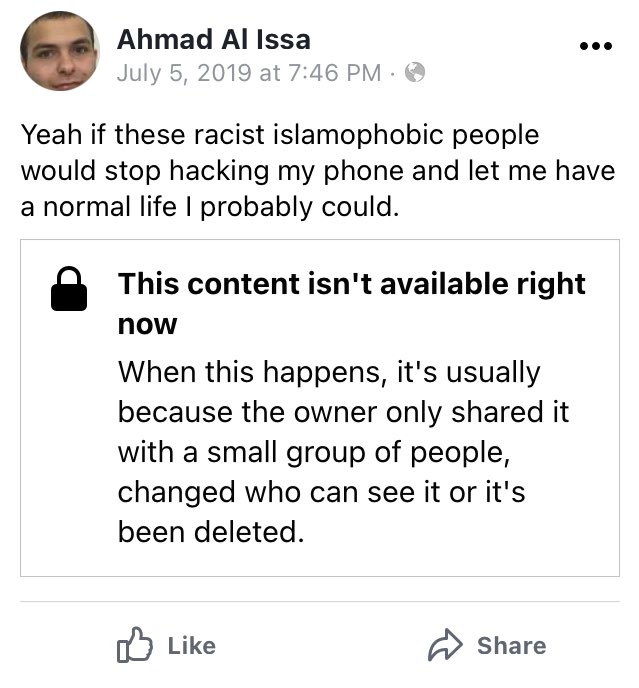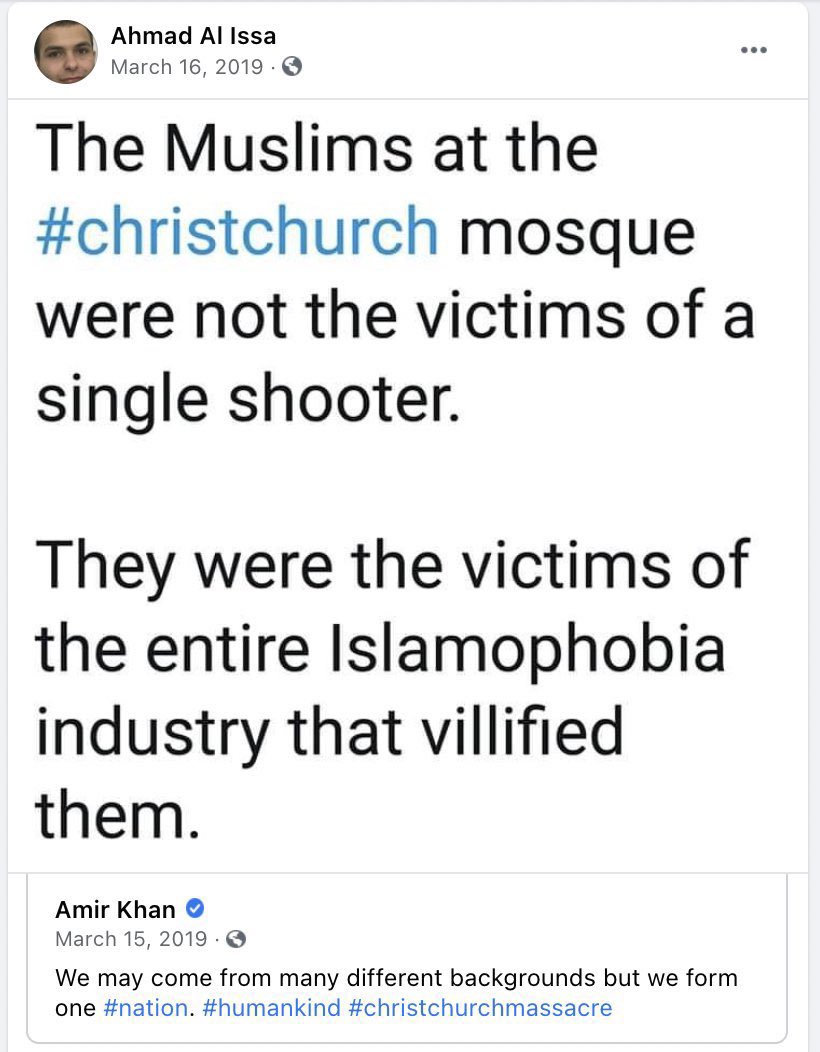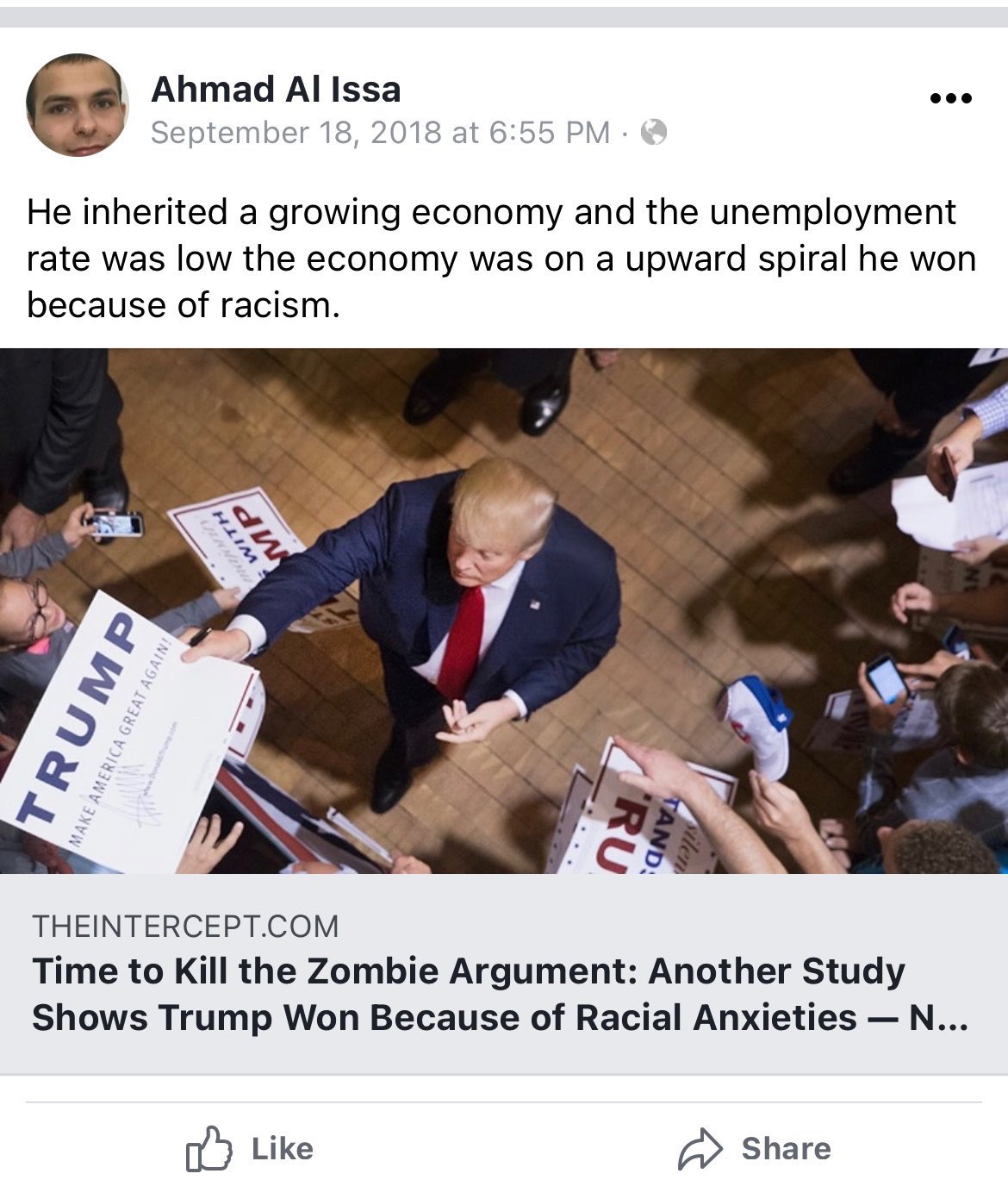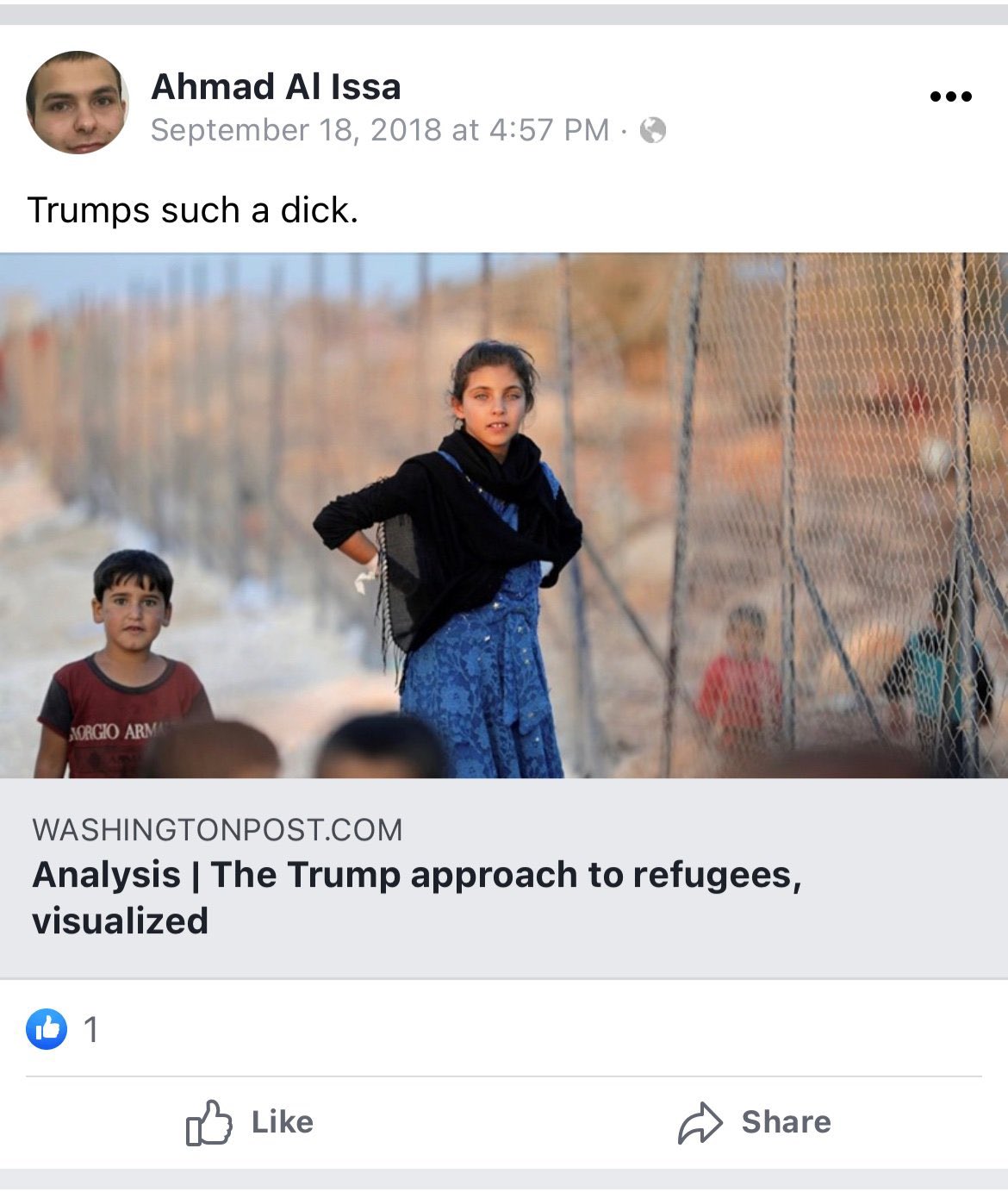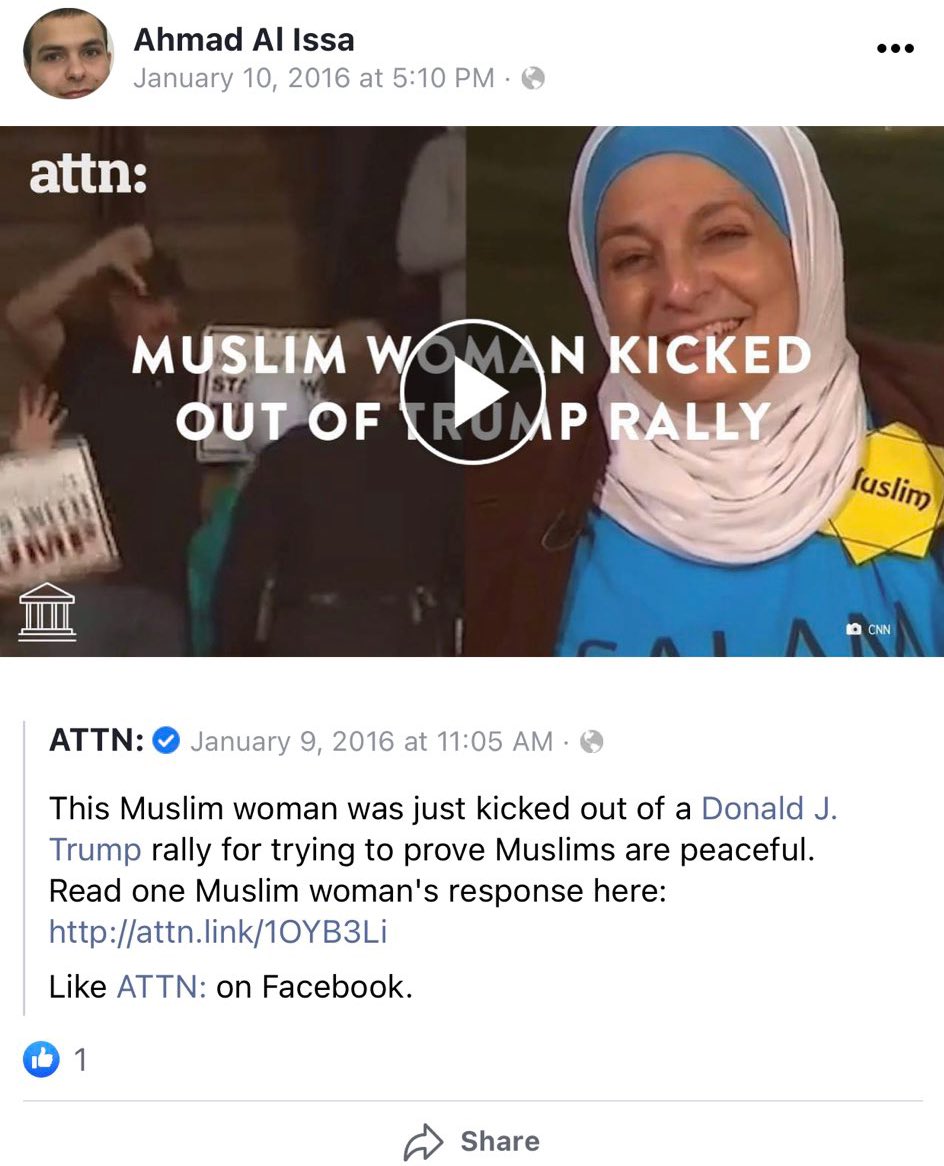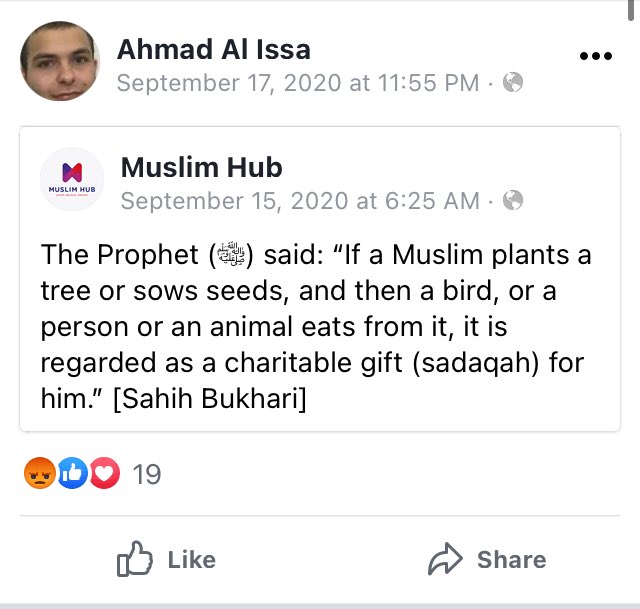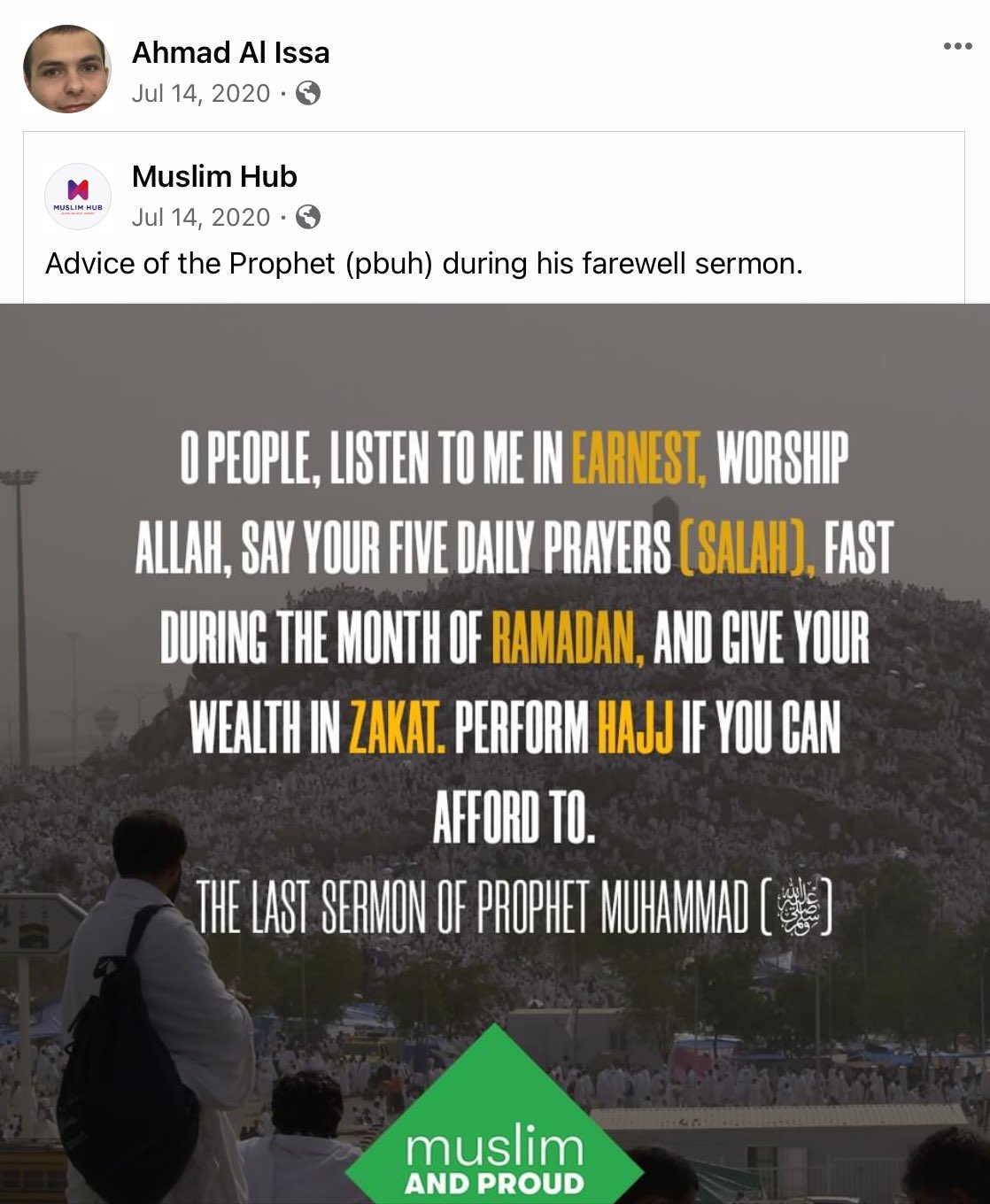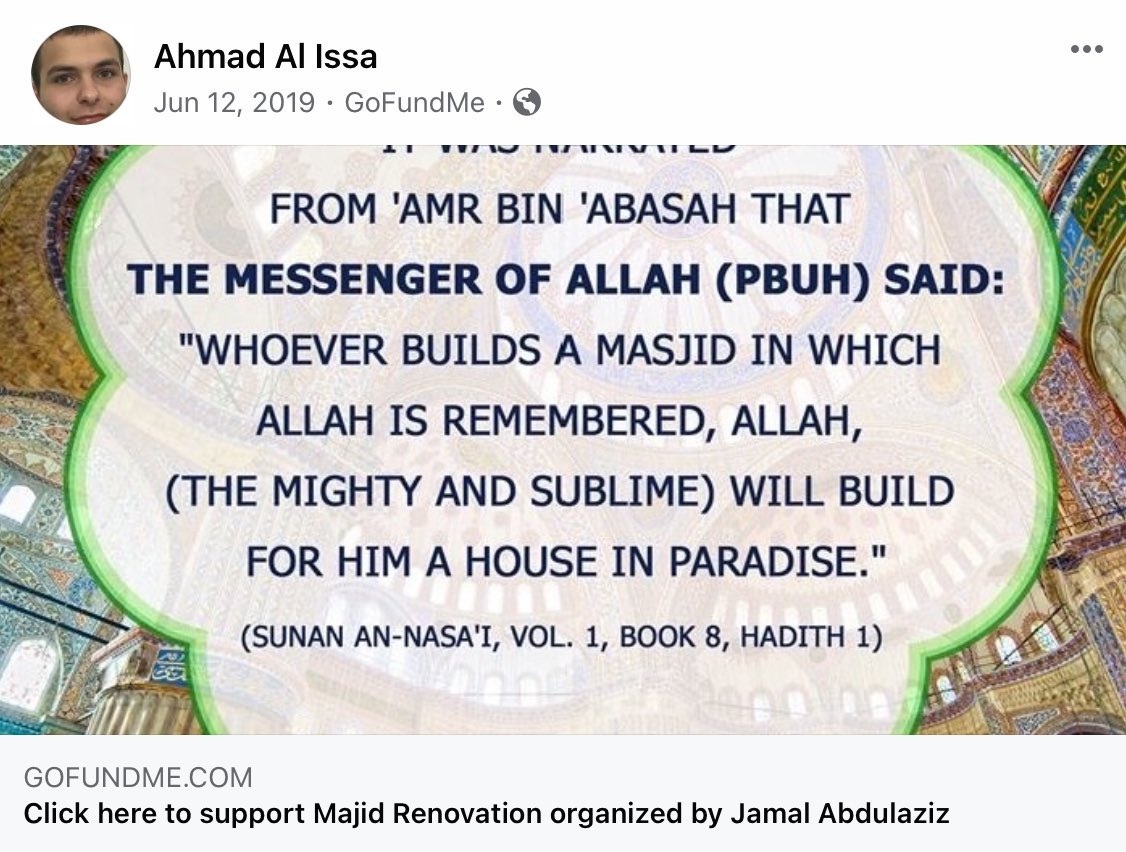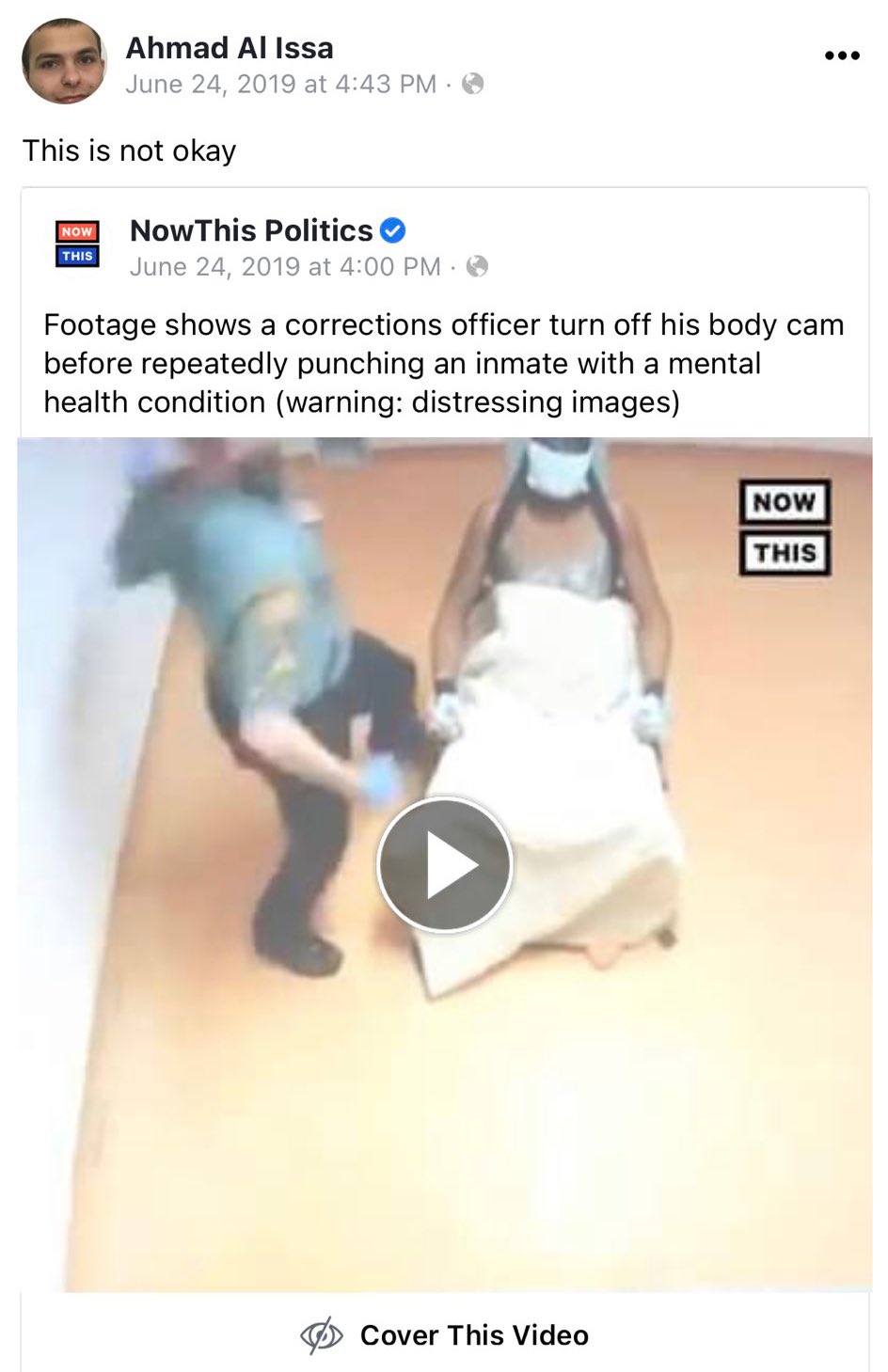 The shooting can now be thrown down the memory hole as the shooter is not white.
Follow InformationLiberation on Twitter, Facebook, Gab, Minds, Parler and Telegram.
informationliberation.com/?id=62115