(foxnews) – Vice President Kamala Harris and the Biden administration faced more accusations Friday that they've been sitting on the sidelines instead of taking action on the U.S.-Mexico border crisis.
Friday was the 24th day that Harris went without facing reporters at a news conference regarding her appointment last month as President Biden's manager of his administration's response to the crisis.
During an appearance on Fox News' "The Story" on Friday, one of the administration's harshest critics – Republican Gov. Greg Abbott of the border state of Texas – accused Biden and Harris of "standing by" while dangerous Mexican cartels wreak havoc along the border.
"The cartels work internationally in Mexico as well as the United States terrorizing the people in South Texas," Abbott told host Martha MacCallum. "The Biden administration is standing by while people in South Texas are terrorized. It could be murderers, it could be kidnappings, robberies, all kinds of crimes are taking place."
The governor has called on Biden and Harris to officially declare the cartels to be terrorist organizations, making the request in a letter earlier this week.
Also this week, national columnist Adriana Cohen ripped Harris for what Cohen described as the vice president's "glaring absence" from the southern border since taking office.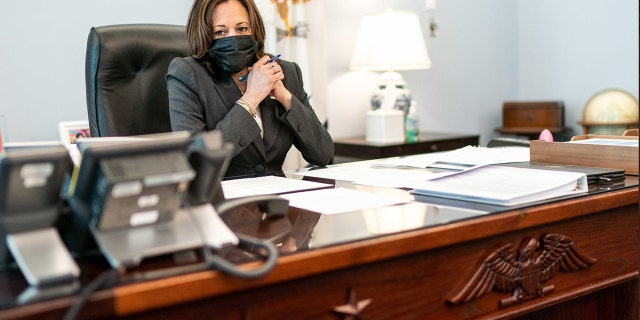 Vice President Kamala Harris (@VP)
"Harris' glaring absence at the border and U.S. detention facilities that house thousands of illegal immigrants and unaccompanied minors is a political misstep," Cohen wrote. "She is squandering a golden opportunity to demonstrate leadership to the American people and convince voters, on both sides of the aisle, she's capable of being president someday."
Cohen suggested that Harris should assemble a team of experts and map out a complete border strategy – then hold a news conference to explain the plans to the public.
"Harris is missing a ripe opportunity to show voters she has the chops to sit in the big chair someday," Cohen added. "What is she afraid of?"
foxnews.com/politics/kamala-harris-no-press-conference-border-crisis